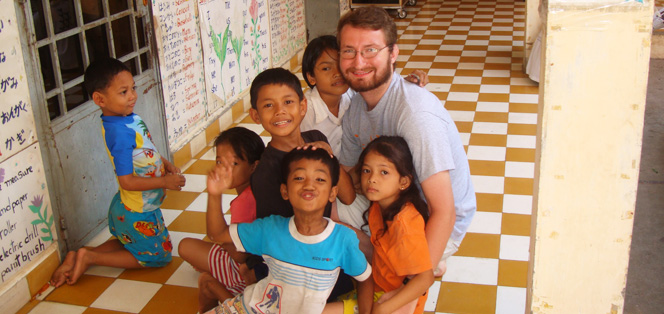 Volunteer
While you expand your knowledge of massage therapy, you have the option of also volunteering in one of two venues:
Education.  You can teach English at a local school, which is a tremensous way to appreciate the Khmer way of life.  It also will provide insight into the level of poverty so pervasive in Khmer families.  Most importantly, you will understand the critical shortage of teachers throughout Cambodia, especially in the villages where over 80% of Khmer live.
Green Connection Center. You can assist on-site trainers teaching poor Khmer villagers the following:  solar and wind technologies, renewable building materials, advanced human waste disposal systems, water pruification processes, and on-site fish farming and vertical aquaponics farming.  This is a way to broaden your knowledge about each topic, as you expand your skill-base regarding the Massage Therapy industry.
There are no fees for registering as a volunteer within the Green Connection Center.  There is a non-refundable application fee of $275.00 USD for volunteer teaching assignments.